Exhibits
Friday, July 7, 2017
5-8 pm
Artist's Reception for
MINI TO MAXI
show continues till August 31

The annual group exhibition at
The Gallery at Chant
631 Rte 739
Lords Valley, PA
Six of my paintings have been chosen to be included in the exhibit.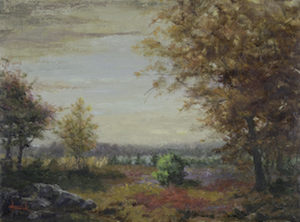 Sunday, August 6, 2017
10 am-6 pm
ARTIST'S TOUR
Hemlock Farms
106 Pinto Lane
Hawley, PA
I will be participating in the bi-annual Artist's Tour at Hemlock Farms. Artists that live in Hemlock Farms will open their studios to the public. You will receive a map and can go from studio to studio and check out "the Artist's life". Each studio offers refreshments and all works are for sale. It's a very fun day. Please contact me through e-mail in order to get admitted into Hemlock Farms.
September 1 to 4, 2017
CANTERBURY ART SHOW – A TAPESTRY of the ARTS
St George's –by-the-River Church
Rumson, NJ
Sept 1
7-9 pm
Meet the Artists Reception and Preview Sale
Sept 3, 2017
4-6 pm
LIVE AUCTION
EXHIBIT DATES AND HOURS
9/2 10 am-6 pm
9/3 12 pm-4 pm
9/4 10 am-6pm
This is a fundraising event to support local outreach programs. 30% of proceeds are donated to over thirty local agencies.